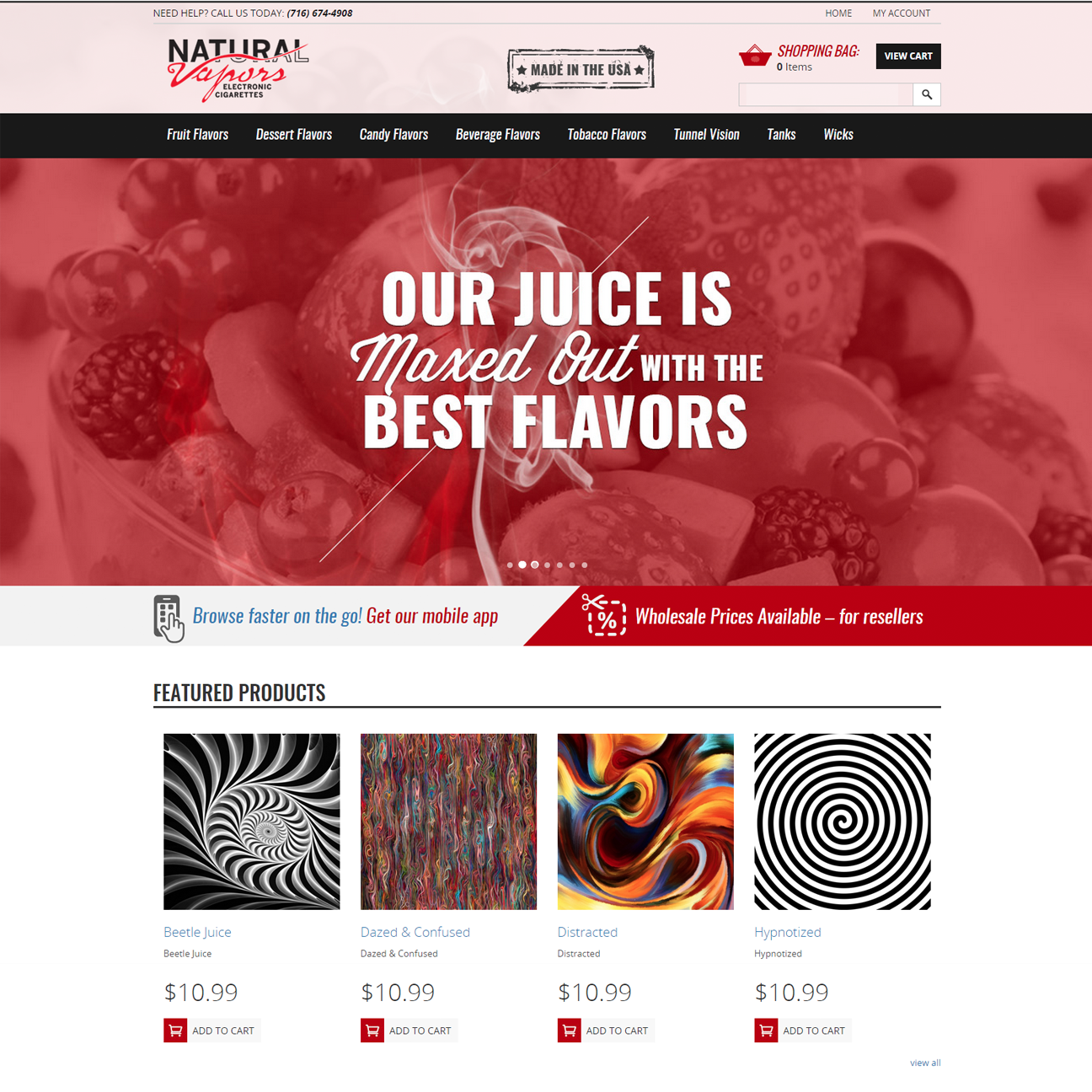 Overview
Published: Dec 15, 2015
Natural Vapors has a custom web design with a ton of new features! Check them out for yourself.
Categories
Services
---
About the project
Natural Vapors has a Custom Responsive Website
Natural Vapors was established by two former smokers with a mission to help others find an alternative to analog cigarettes
. They are committed to making a difference with every interaction, and the powerful functions of their custom website help them achieve just that.
Their custom design features a ton of unique features and functionality. Their website has custom age verification access, limiting the instances of underage viewers. Their website also features 20 pages of unique content population, a full custom slider with high resolution images for navigation on their front page, and a fully integrated e-commerce system allowing for online sales in a quick and easy way. Like what you hear? Click below to check out the website for yourself!
---