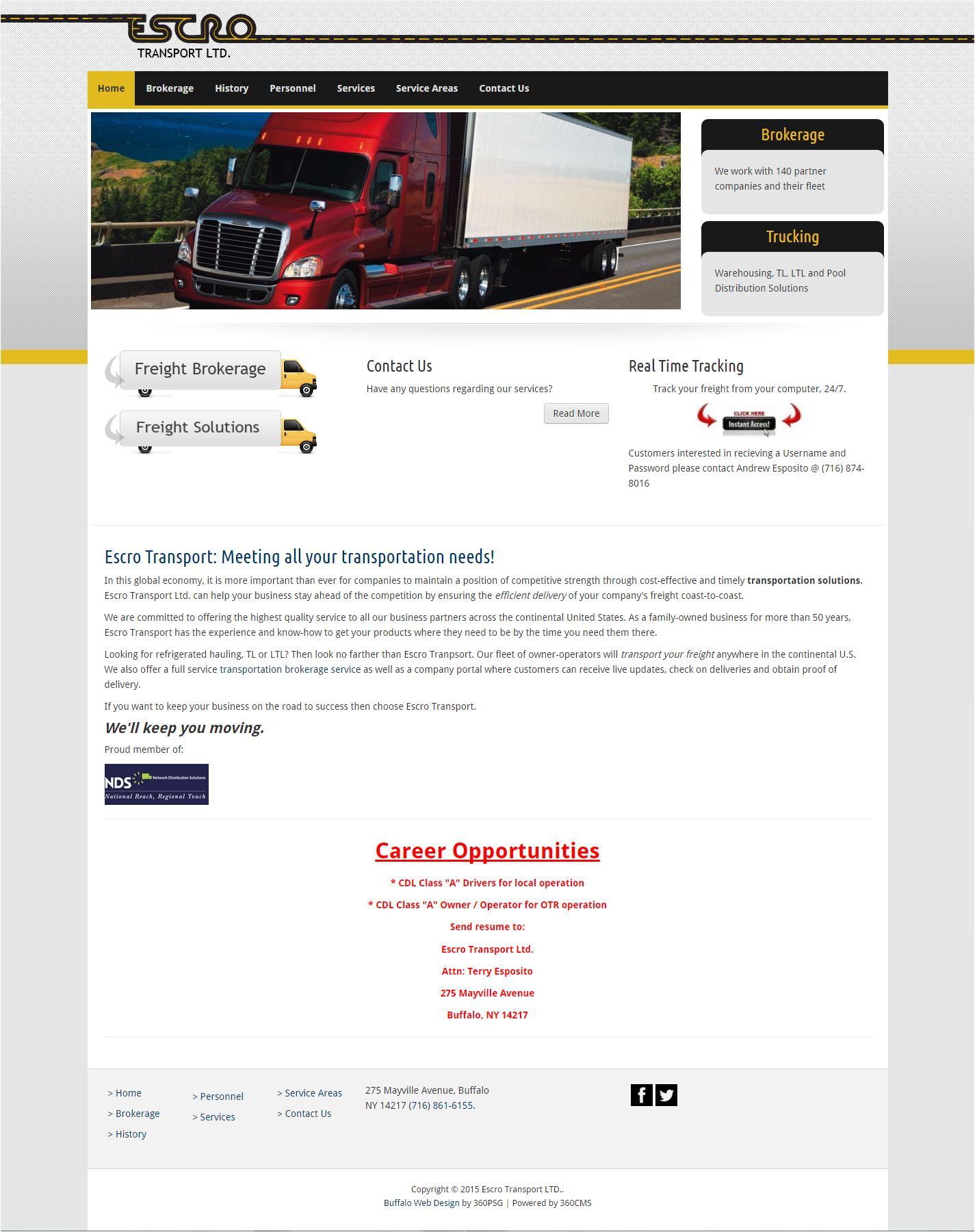 Overview
Published: Dec 22, 2015
Escro Transport Delivers the Goods with Their New Website on 360 CMS.
Categories
Services
---
About the project
Escro Transport looks to meet all of your transportation needs with their new website. They understand the importance for companies to maintain a position of competitive strength through cost-effective and timely transportation solutions. Helping your business stay ahead of the competition by ensuring efficient delivery of your company's freight coast-to-coast is important to them, and their new website helps with this goal.
Their new website features high quality images, a unique PC theme, custom content population for 7 pages, and a responsive design that can be viewed on any device.
---