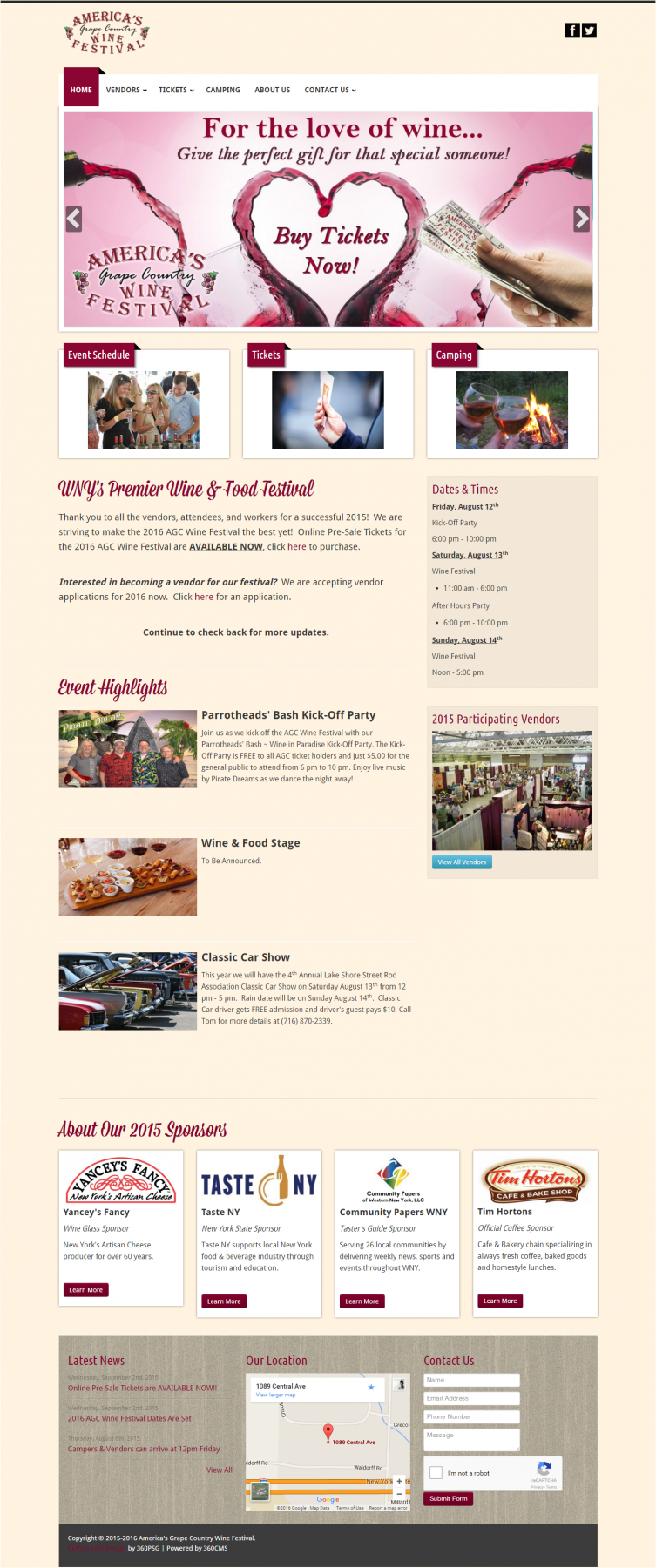 Overview
Published: Mar 7, 2016
America's Grape Country Wine Festival showcases the best that New York has to offer. They have expanded their festival reach with the help of a 360 CMS Theme website.
Categories
Services
---
About the project
America's Grape Country Wine Festival was first established in 2008. The festival was started to increase the public's knowledge about the Concord grape wine industry of the Great Lake Erie. The two and a half day festival showcases the best of NY wines, agricultural producers, breweries, and distilleries from across the state.
Their website was build on 360 CMS, using a theme design. They are able to easily change their website as needed, and showcase date and times of their events, while also having the full capability of selling tickets online. They have a fully integrated map function which allows wine-lovers to find their site on mobile, table, and desktops as well as built in downloadable forms for potential vendors for their event. Their website has become an extension of their business, and helps the annual festival remain a success year after year.
---