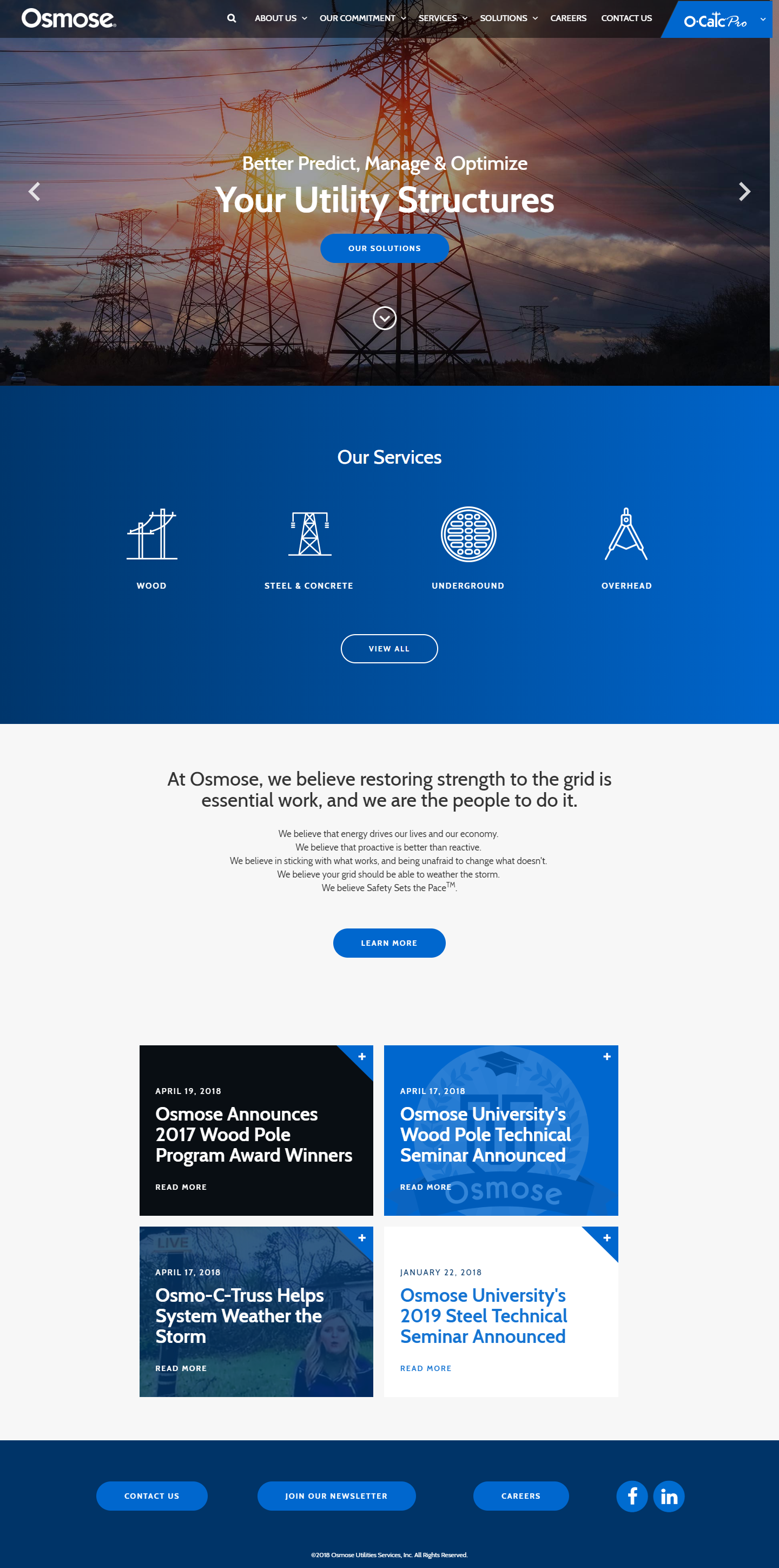 Osmose Utilities Services, Inc.
Overview
Published: Aug 29, 2018
Osmose Utilities Services is "The Structure Company" for a reason. They are field technicians, engineers, scientists and experts working to provide safe, reliable solutions to structural issues involving steel, wood and more. Osmose's custom website focuses on their commitment to strengthening the grid by helping customers learn more about the services they provide.
Categories
Services
---