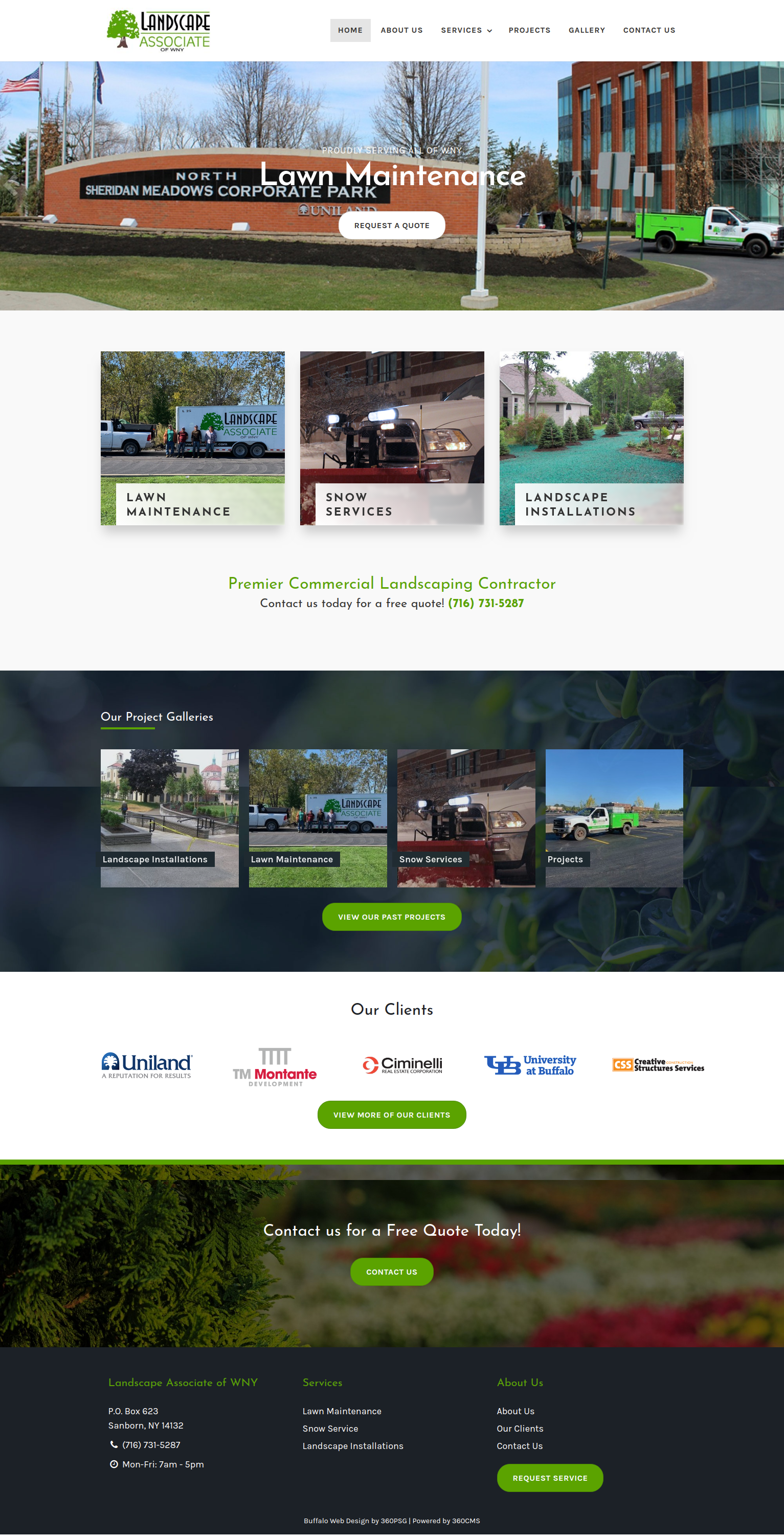 Landscape Associate of WNY
Overview
Published: Jan 28, 2020
Landscape Associate of WNY is a giant in the commercial landscaping industry. Their snow services and landscaping installations are of the highest qulaity, and can now be showcased on their new 360 CMS website.
Categories
Services
---
About the project
Landscape Associate of WNY (LAWNY) was founded in 2008 and has since made a big mark in the commercial landscaping industry. Being the sister company of construction business Scott Lawn Yard, LAWNY was able to quickly gain experience working with commercial properties. LAWNY is known for its exceptional customer service and high-quality work at a fair price.
This brand new 360 CMS website has simple but clean functionality, helping them stay closely-connected with the customer. Their specific theme design includes a very user-friendly setup, making it easy for customers to both get in touch with them and see examples of their past work.
---