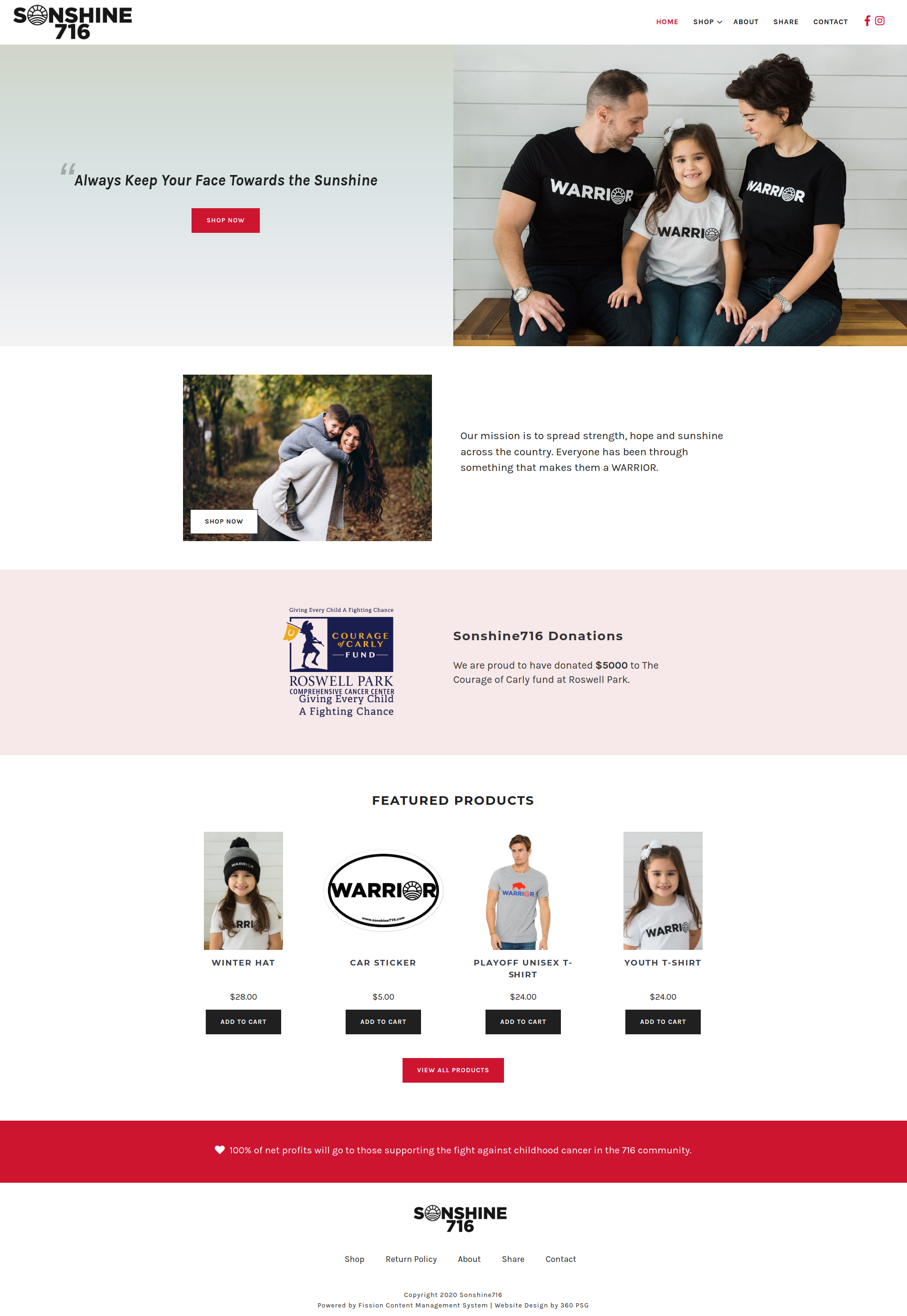 Overview
Published: Feb 4, 2020
Strength can come in many forms. With Sonshine716, it came when the mother of four boys was diagnosed with a rare form of bone cancer. Rather than falling down in the face of adversity, this family came together to fight as one. The launching of their Fission CMS website has helped share their story so they can help others in the fight against cancer.
Categories
Services
---
About the project
This family was inspired by the outpouring of support when the mother of four boys was diagnosed with aggressive bone cancer. The love and encouragement they received during their most difficult time is what inspired them to pay it forward. Sonshine716 was created to inspire others to overcome their own struggles, with their "WARRIOR" themed gear leading the charge. All net profits will go to those supporting the fight agsinst childhood cancer in the 716 community.
This theme design website was created to have a strong focus on e-commerce, and the product catalog makes buying simple. The main focus of the company is to donate money to help fighting childhood cancer, and without high-functioning e-commerce, that cannot be done.
---