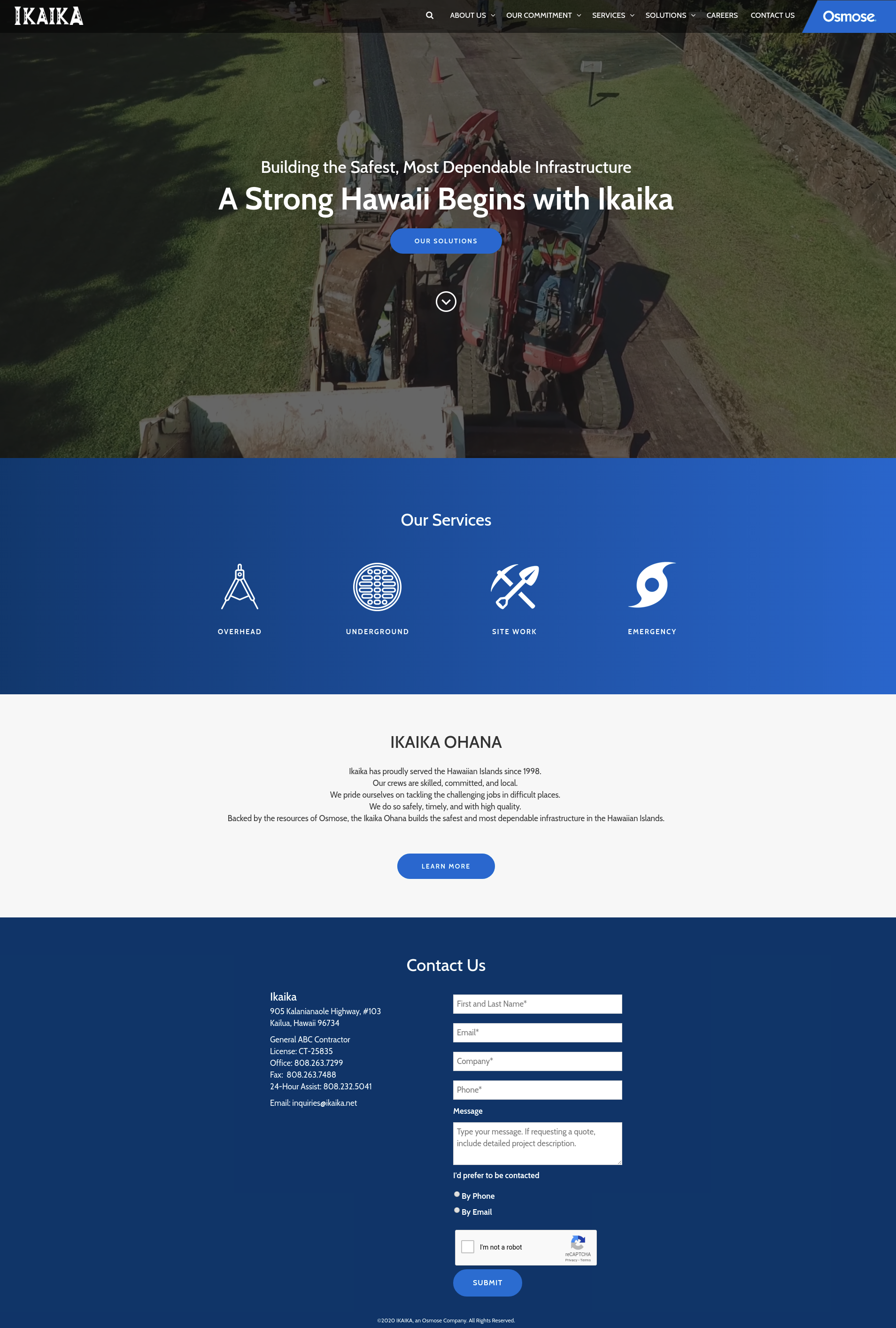 Overview
Published: Feb 4, 2020
This Hawaii-based utility company is known for quality workmanship, safety and dependability. Ikaika specializes in services like underground trenching, exposing underground cables, patching concrete and more. They began business in 1998 and were acquired by Osmose Utilities Services in 2009. Ikaika's newly redesigned Fission CMS website helps keep them connected so they can tackle every project that comes their way.
Categories
Services
---
About the project
Ikaika is an industrial giant on the Hawaiin islands. They became known for their dependability in the business in addition to their quality of work. Also known as a top provider of 24-hour assist services in Hawaii, Ikaika strives to meet all customer needs quickly and efficiently, upholding its reputation as one of the area's best. A strong and dependable infrastructure is vital on an island.
Their newly redesigned Fission CMS website offers a plethora of information about the different services offered, with specific web pages for each one. The new menu helps visitors to the site quickly find what they are looking for without needing to search. 'Contact Us' forms are at the bottom of every page, making it easy for anyone with questions or concers to reach out to the company, without having to go out of their way to do so. A dependable company with a dependable website.
---