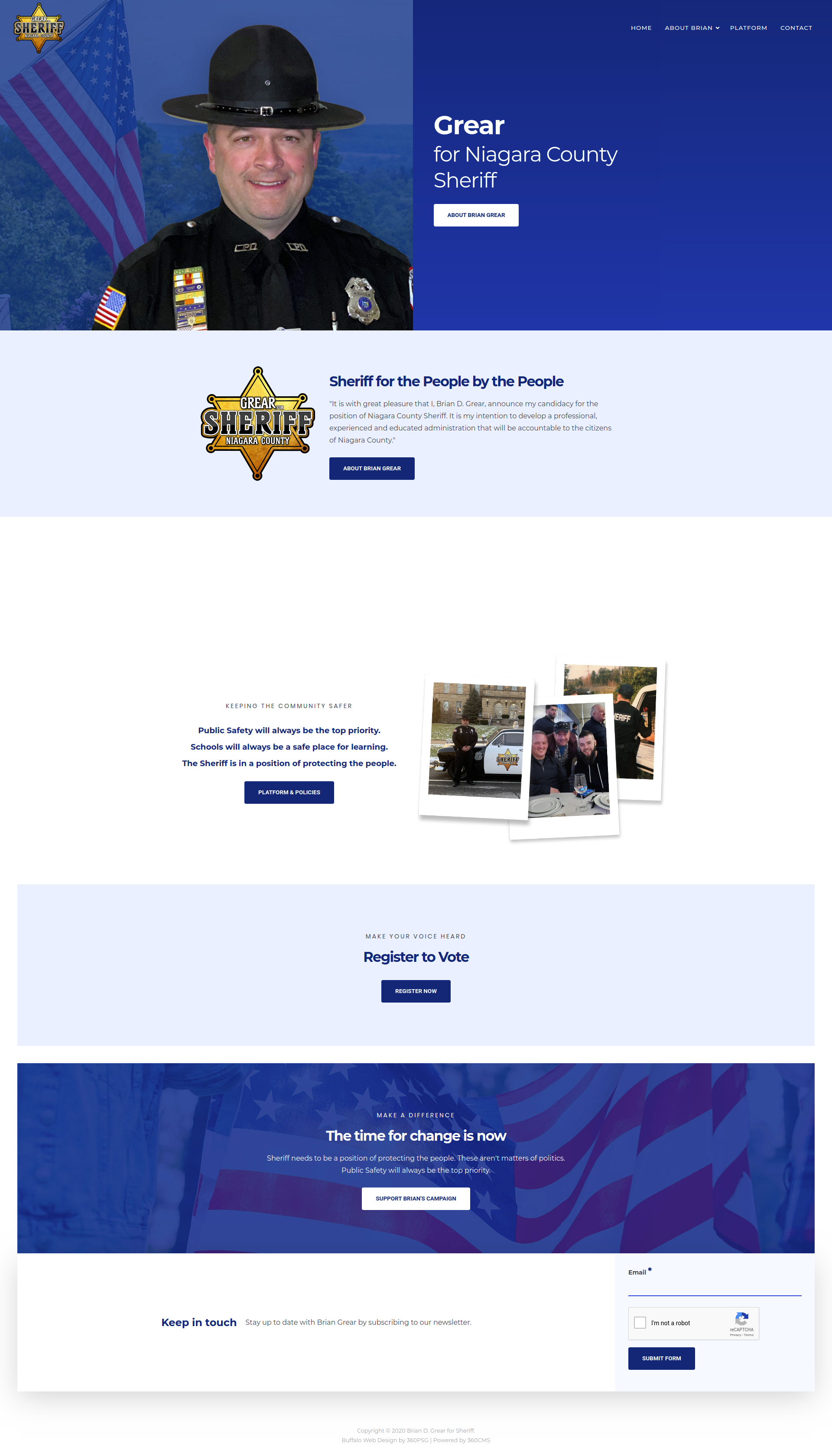 Brian D. Grear for Niagara County Sheriff
Overview
Published: Feb 17, 2020
Brian D. Grear is a candidate running for Niagara County Sheriff. Currently serving as a patrol officer in the town of Lewiston, NY, Brian has been in law enforcement for over three decades, including 22 years as Deputy Sheriff. With a long history of protecting the people of Niagara County, Brian has decided the best way he can continue doing that is as Sheriff. His new 360 CMS website gets chalked up as a win.
Categories
Services
---
About the project
Brian D. Grear is all about the people. Everything he does is fueled by his constant need to serve and protect the citizens of Niagara County, which is exactly what prompted him to run for Sheriff. Being a small business owner on top of his decades of service as a patrol officer, Brian is constantly out amongst the people, a privilege he loves and cherishes. Even with over 20 years of service as a volunteer firefighter and under his belt, Brian believes his service to the community is just getting started.
Brian's values of serving and protecting the people are displayed all throughout his new website. Photo galleries show him with several friends, family and fellow citizens, giving voters an idea of just how much he loves and repects others. As a father of four daughters and husband to his loving wife, Brian has banners displayed throughout the site showing his family. A module with a link to help citizens register to vote lies on his home page, encouraging others to have a say in the election. With the help of his new theme-designed 360 CMS website, Brian has been able to show the people of his beloved county who he is and what he can do to serve them.
---