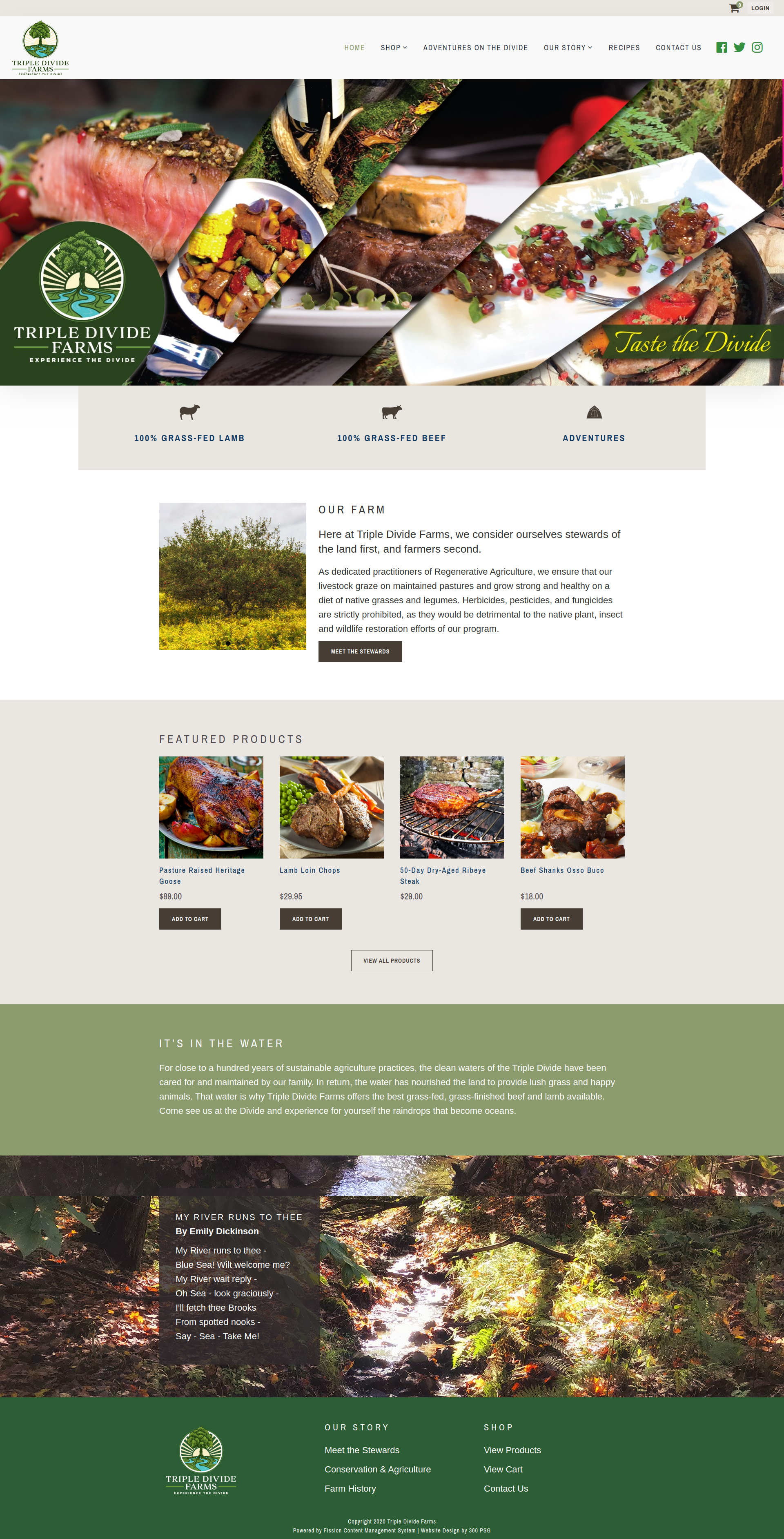 Overview
Published: Feb 28, 2020
This Pennsylvania-based farm has some of the finest cuts of lamb and beef in the country, in addition to some top-tier recipes. Triple Divide's livestock graze in maintained, healthy pastures that are completely free of added preservatives and pesticides, thus ensuring top-grade meat. Thanks to Fission CMS, Triple Divide now showcases their high-quality products on a high-quality website.
Categories
Services
---
About the project
Triple Divide Farms is known for its choice cuts of beef and lamb, but its vast and rich history extends far beyond food. Originally just a piece of land purchased by a Hungarian immigrant with an idea and a dream, this 900-acre slab of countryside turned out to be the northern terminus of the Eastern Continental Divide, unbeknownst to him. Raindrops that fall here on Headwaters Mountain in Pennsylvania's Potter County supply water to Letchworth State Park, Lake Ontario, the Genessee River and the Allegheny River, to name a few.
Triple Divide's unparalleled history requires an unparalleled website. E-commerce configuration gives them the ability to sell all of their products individually with the ability to categorize and update them whenever necessary. This theme design also features multiple sections on the homepage that show off featured products, links to various internal pages, a blurb about the Farm's agricultural practices and gorgeous scenery from the Divide. Top all that off with a recipe page that will knock your socks off and you have a website that will help you Experience the Divide.
---