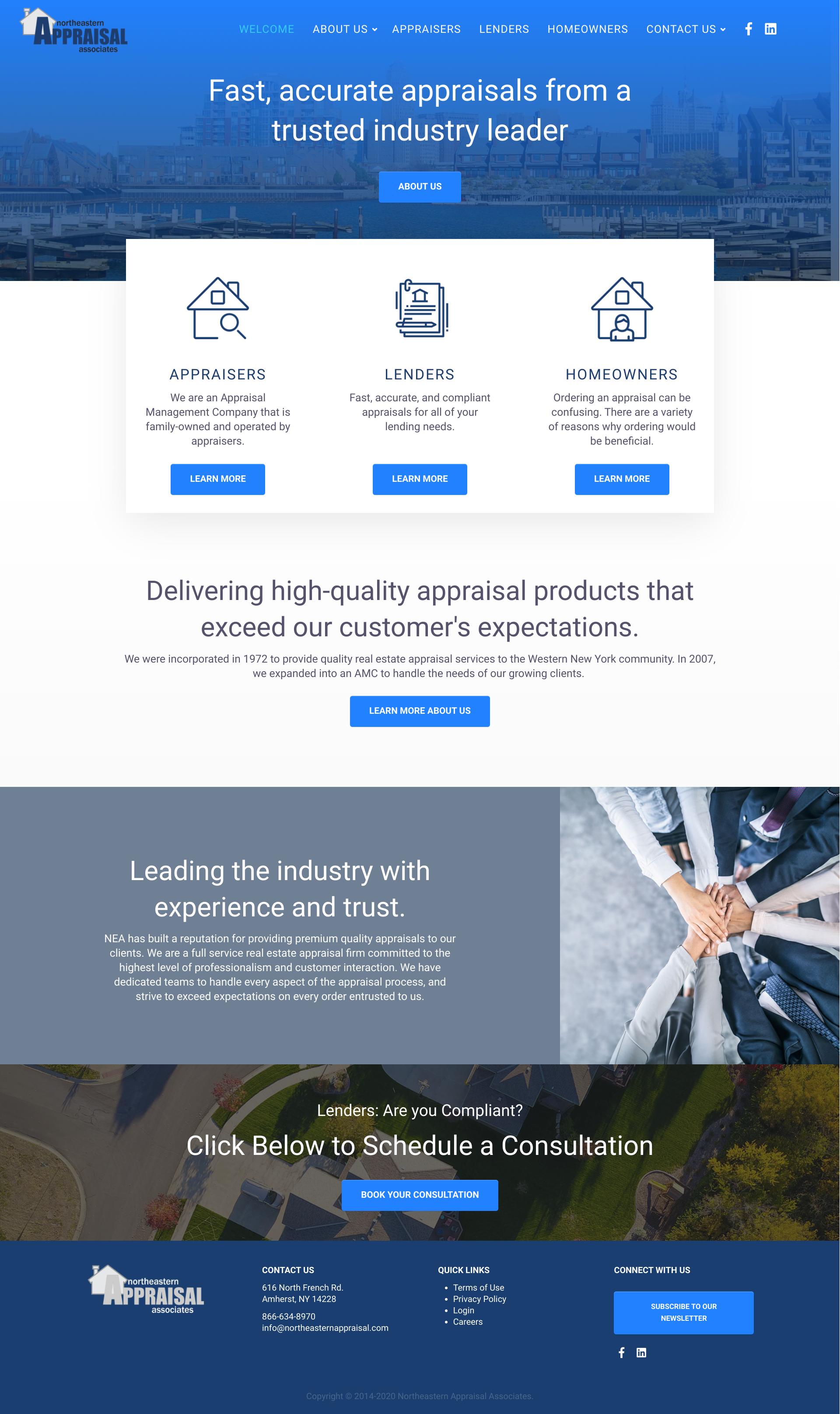 Northeastern Appraisal Associates
Overview
Published: May 8, 2020
Northeastern Appraisal Associates is the best in the biz because they're a firm of appraisers, managed by appraisers. The regional office is staffed with top-of-the-line professionals, with an average of 20 years of experience in the field.
Categories
Services
---
About the project
Northeastern Appraisal Associates is known for high quality reports with excellent turn times. This group takes pride in providing quality real estate services for residential valuation needs of their clients. With a commitment to exceeding customer expectations, NEA will deliver professionalism locally and nationally no matter what. And with the help of 360 CMS, anything is possible.
With a brand new theme redesign now complete, the NEA wesbite helps business continue to move forward. It's imperative for any company that's constantly growing to have an online presence that matches the current style of business. This website is as fast and accurate as NEA appraisals, with a cool new flow that's sure to grab anyone's attention. A wealth of information about the company, appraisers and homeowners tops off a great redesign.
---