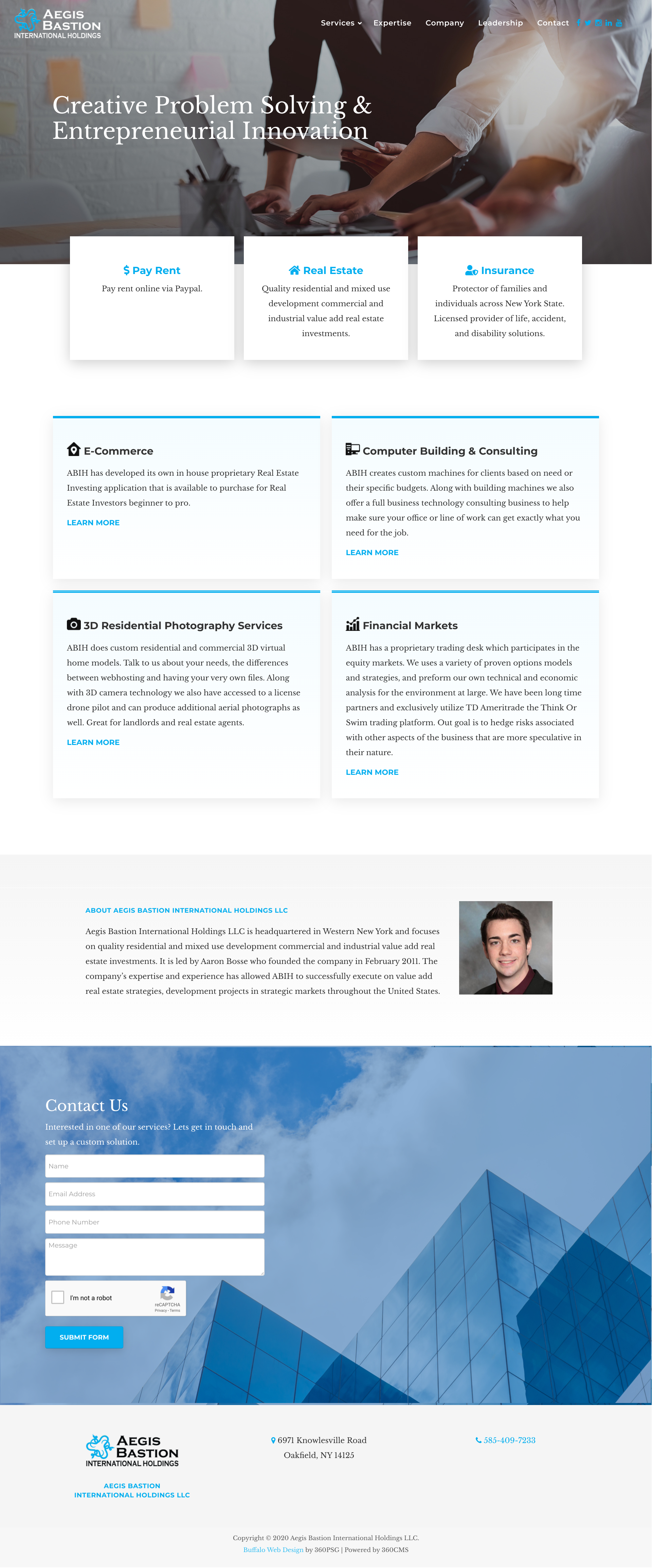 Aegis Bastion International Holdings
Overview
Published: Jun 23, 2020
Aegis Bastion International Holdings is an American multinational conglomerate holding company headquartered in Western New York. Together with 360 CMS, the business is able to showcase its wide array of services.
Categories
Services
---
About the project
Originally founded in 2011 as a venture capital investment desk focused on long-term investments in strategic financial markets (with a specific niche in commodities,) Aegis Bastion now owns a diverse range of subsidiary businesses. These businesses operate in industries such as real estate, investing, insurance, capital markets and several others.
A theme design from 360 CMS gives a unique company a unique website. A 21st century feel helps reflect the company's modern way of business and forward thinking. Each page is chock full of information to help best explain all services and capabilities to users. The interface is both extremely simple to navigate from the user's perspective, and beyond simple to edit from the administrator's angle.
---