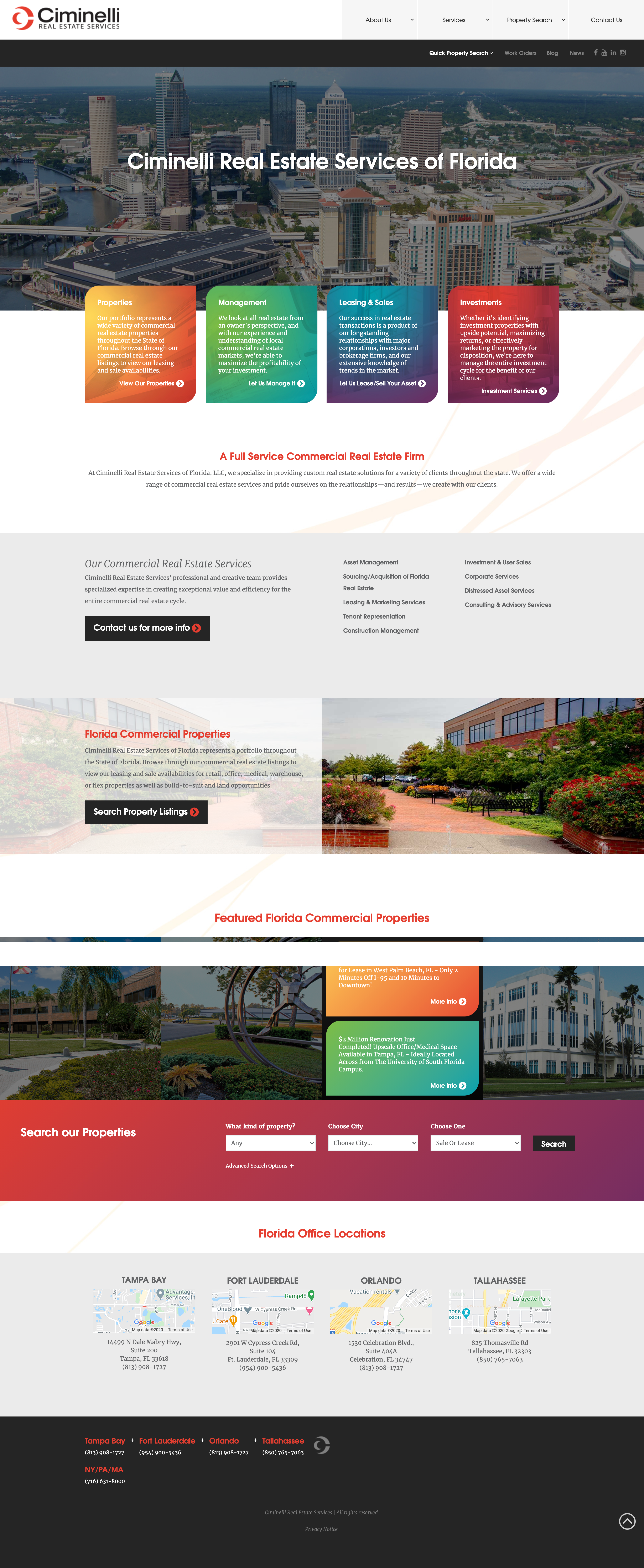 Ciminelli Real Estate Services of Florida
Overview
Published: Oct 27, 2020
Ciminelli Real Estate Services is a full-service commercial real estate firm providing services throughout Florida, as well as New York, Pennsylvania and Massachusetts. Their Custom built website gives a simple and sleek look to their colorful branding elements.
Categories
Services
---
About the project
Ciminelli Real Estate Services of Florida, is prepared with a dedicated team of Real Estate Agents, ready to provide the best experience. With an impressive portfolio, Ciminelli Florida represent all commercial property types, including office space, medical office suites, retail space, industrial and flex space, as well as vacant land, for sale or for lease.
Ciminelli's Florida website received its own Custom Fission CMS design, featuring a clean layout personalized with the company colors. Each page has an abundance of information about the various products and services offered. Ciminelli's commitment to being the best starts with its website.
---