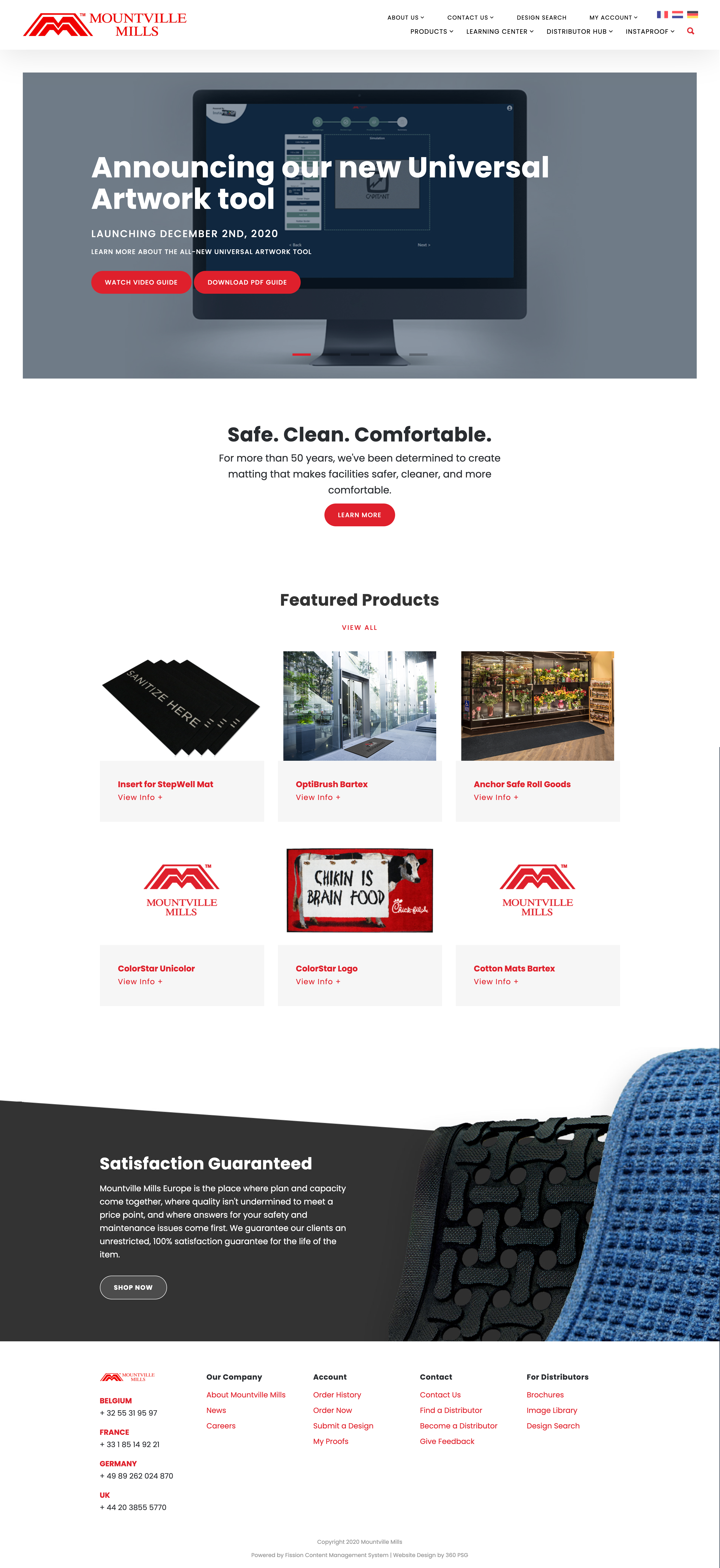 Overview
Published: Dec 1, 2020
Mountville Mills has created matting that makes facilities safer, cleaner and more comfortable for over 50 years. Their new, custom European website features four language options, making their site adaptable in English, French, Dutch and German.
Categories
Services
---
About the project
A family-owned business, Mountville Mills takes pride in their quality and customer service. Considered the driving force in the matting business, they provide products with superior safety and comfort around the world. As a world leader in mat manufacturing, Mountville Mills Europe is also committed to ecological stewardship and strives to create a culture of conservation.
The Mountville Mills custom Fission CMS website is full of information. From products to learning center resources, extensive design searches to distributor tools and facts, navigating your way around the site is no issue with the detailed top bar and side bar navigation. Aiming for high-quality customer satisfaction, doesn't stop with their products.
---