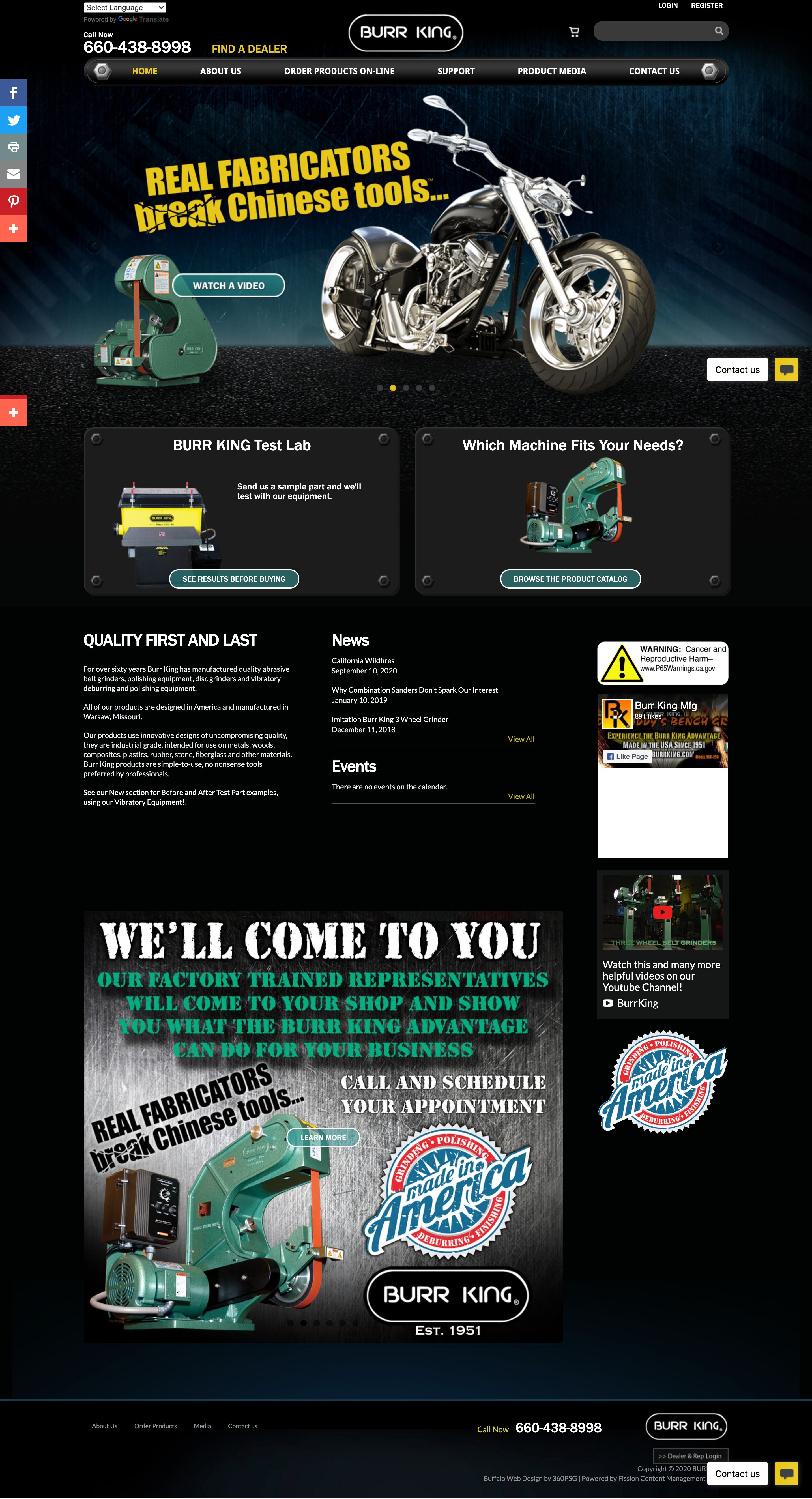 Overview
Published: Dec 14, 2020
For over 60 years, the Burr King grinders, polishers and mass finishing systems have been used by the world's leading companies. Today, the company launched their new, custom website.
Categories
Services
---
About the project
Burr King Manufacturing provides quality finishing products since 1951. Designed in America and manufactured in Warsaw, Missouri, Burr King focuses on quality first and last with products that use innovative designs of uncompromising quality.
Powered by Fission CMS, Burr King's new custom redesigned website is full of texture and custom elements, making the site unique and easy to stand out amongst the competition. Even better, the site features easy to navigate product catalogs with full detail descriptions.
---