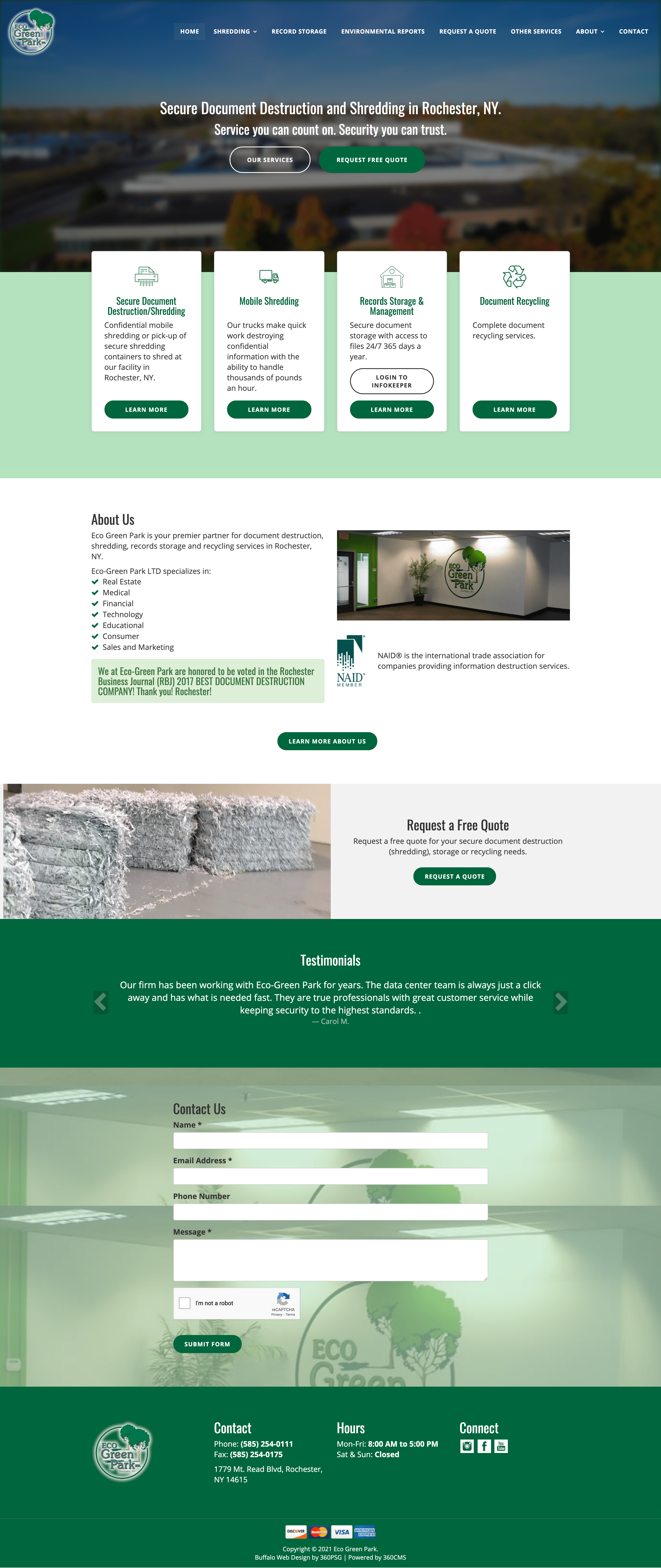 Overview
Published: Mar 2, 2021
Eco Green Park specializes in document destruction, shredding, records storage, and recycling services in Rochester, NY. Their new 360 CMS website promotes the brand and highlights the company's reputation for excellence.
Categories
Services
---
About the project
Eco Green Park provides secure document destruction, mobile shredding, records storage/management, and document recycling in Rochester, NY. They serve a variety of industries including real estate, medical, financial, technology, educational, consumer, and sales & marketing.
Eco Green Park's new themed 360 CMS website highlights their reputation for excellence with customer testimonials, company background, news updates, and clearly presented details about the company's services. New and current customers can even request a quote directly from the website.
---