360 PSG's Favorite Web Projects: Spring 2018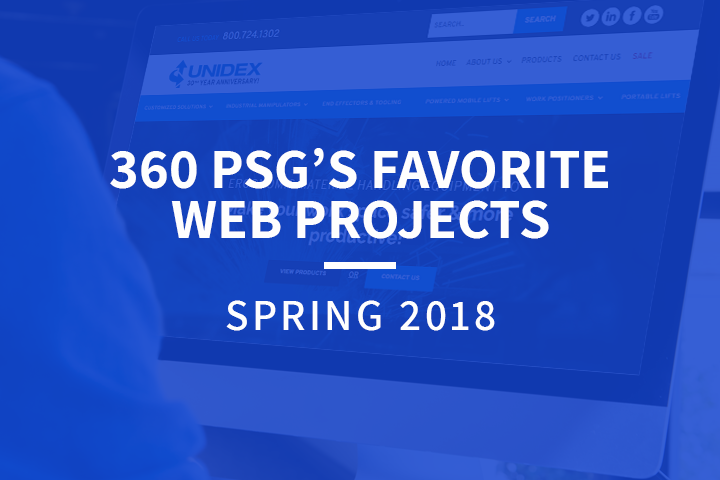 We've made it to summer 2018! Our team has been busy launching, posting, writing, designing, supporting and managing numerous projects this season. It's nice to take a step back and revisit the great client work and successes we've brought to the web. While website launches are only a portion of what we do over at 360 PSG, we put a lot of time and creativity into each project. Here are five of our top web projects from spring '18:
5. Ideal Heating & Cooling
When a company has served its area for 65 years like Ideal Heating & Cooling has, creating a website that matches their expertise and longevity is a must! Website visitors are able to browse product options while learning about services. When you're searching for comfortable heating & AC in your home, your experience should be easy throughout -- which was our goal when launching Ideal Heating & Cooling.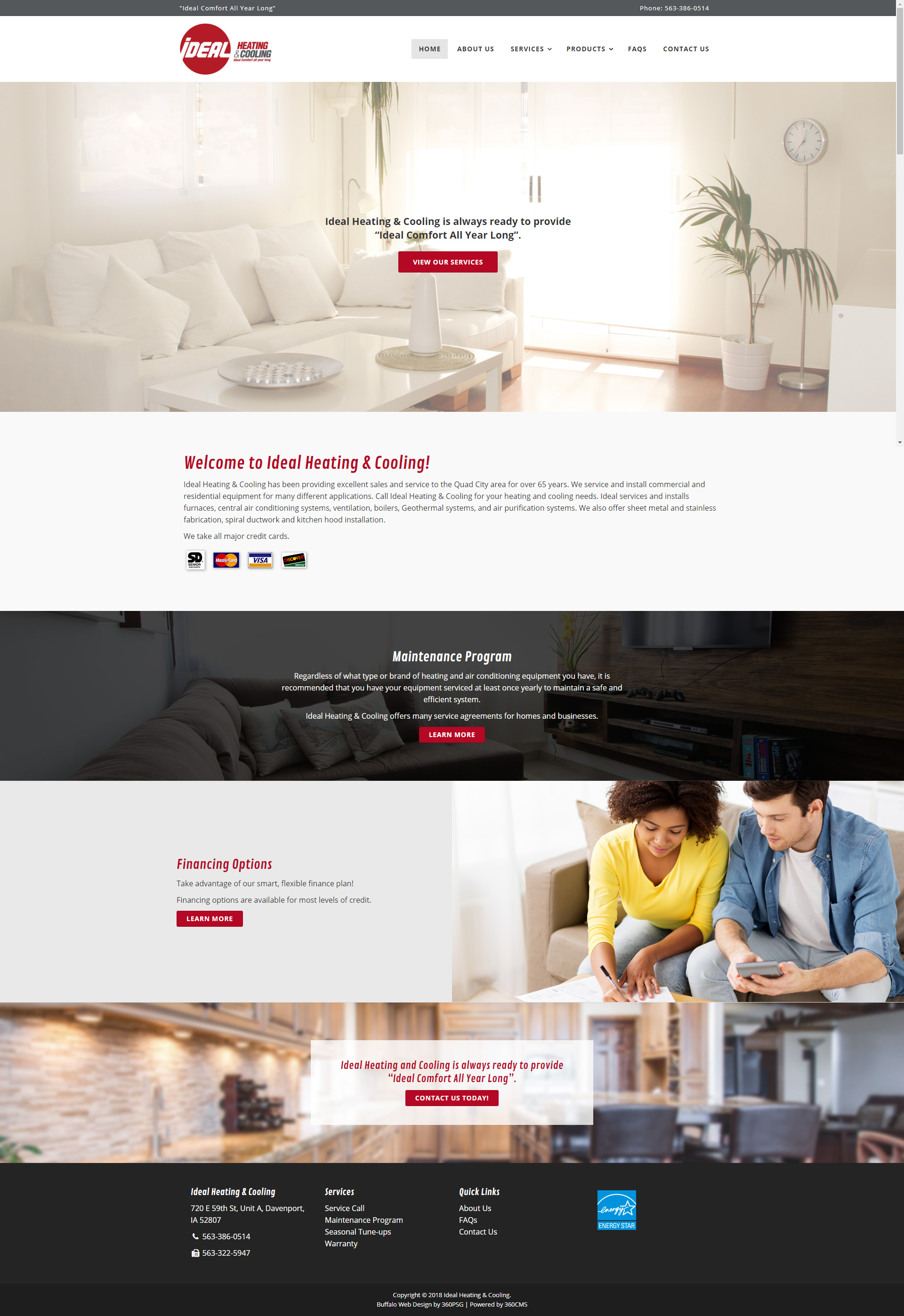 4. ESSA Freight Services
Sleek, modern and functional -- just how we like them! ESSA Freight Services is an expert in packaging, warehousing, freight distribution and fulfillment. There are a lot of factors that go into the services and transportation that ESSA provides, which is why their website needed in-depth pages and visuals about the awesome work they do! Powered by 360CMS, this launch is ready to go international with a landing page geared for Canadian customers. ESSA is ready to get moving!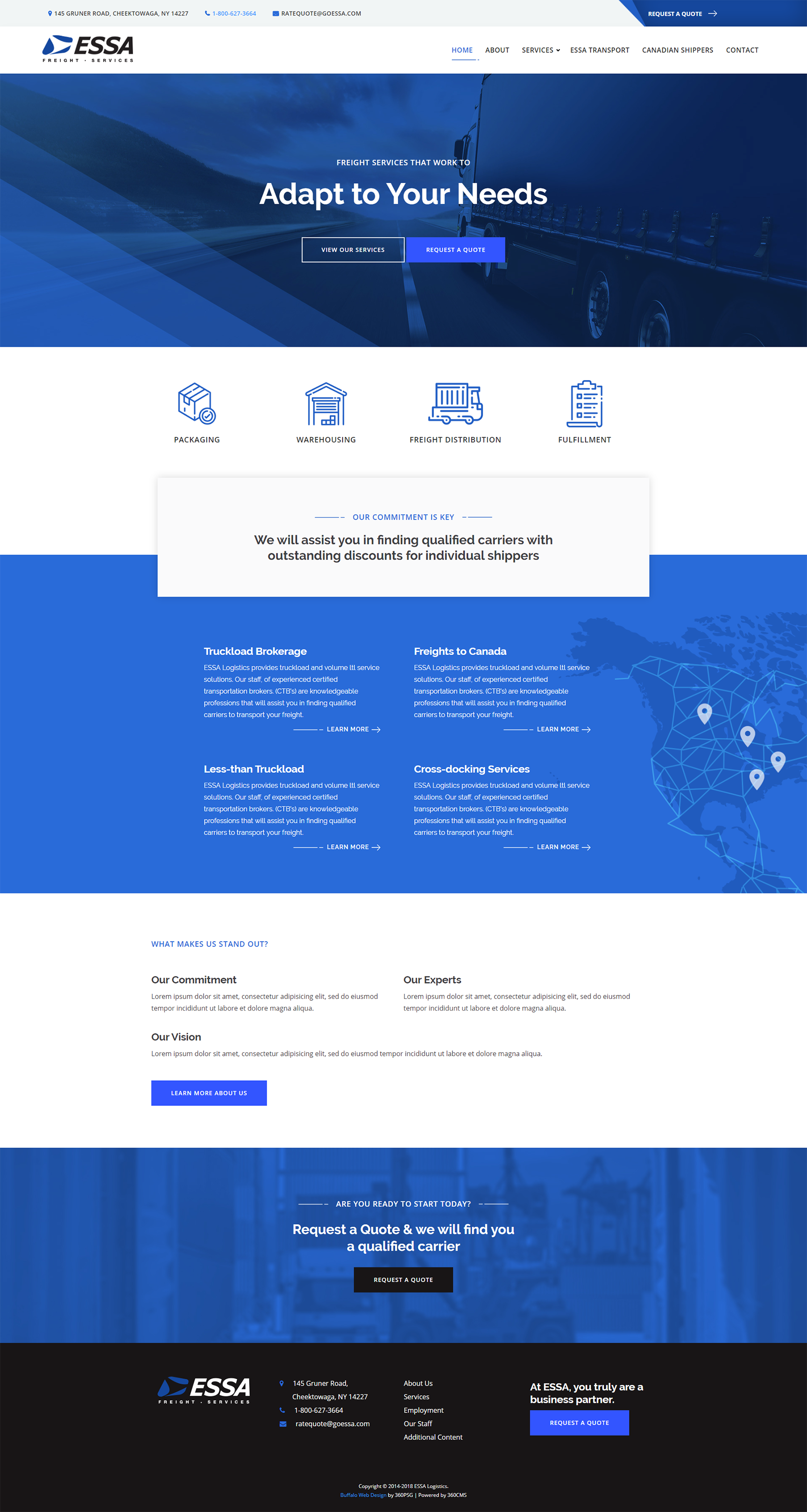 3. The Checkers Effect
What is The Checkers Effect? Well, Charlie and Checkers is Western New York's #1 educational entertainer for children! Seen on ABC, WGRZ and the Buffalo News, Charlie's new website features his endless talents and many appearances. With such an exciting background, creating an interactive, colorful layout with video features was a must! An important part of the site was to develop a section just for kids because that's what it's all about.

2. Unidex
Unidex is dedicated to making your workspace safer and more productive. Their custom solutions for ergonomic material handling equipment each have product page links containing loads of info and the ability to request more! Unidex offers engineered-to-order products with special capabilities and design, so it was important that we left no questions unanswered thanks to the content and layout of the site. Unidex celebrates their 30th anniversary this year, and we were proud to design a website showcasing their company and its achievements.
1. Taste of Buffalo
Are you really from Buffalo, New York if you don't get excited about the annual Taste of Buffalo event? Celebrating 35 years of being the largest two-day food festival in the U.S., Taste of Buffalo launched their new website designed by yours truly. For this design, we wanted to keep the focus on what festival-goers care about -- what local restaurants, beverages and music will be there. For newcomers, visitor info is also front-and-center. Putting food, drinks and fun at the forefront of the design sends the right message to visitors -- you don't want to miss out on this event!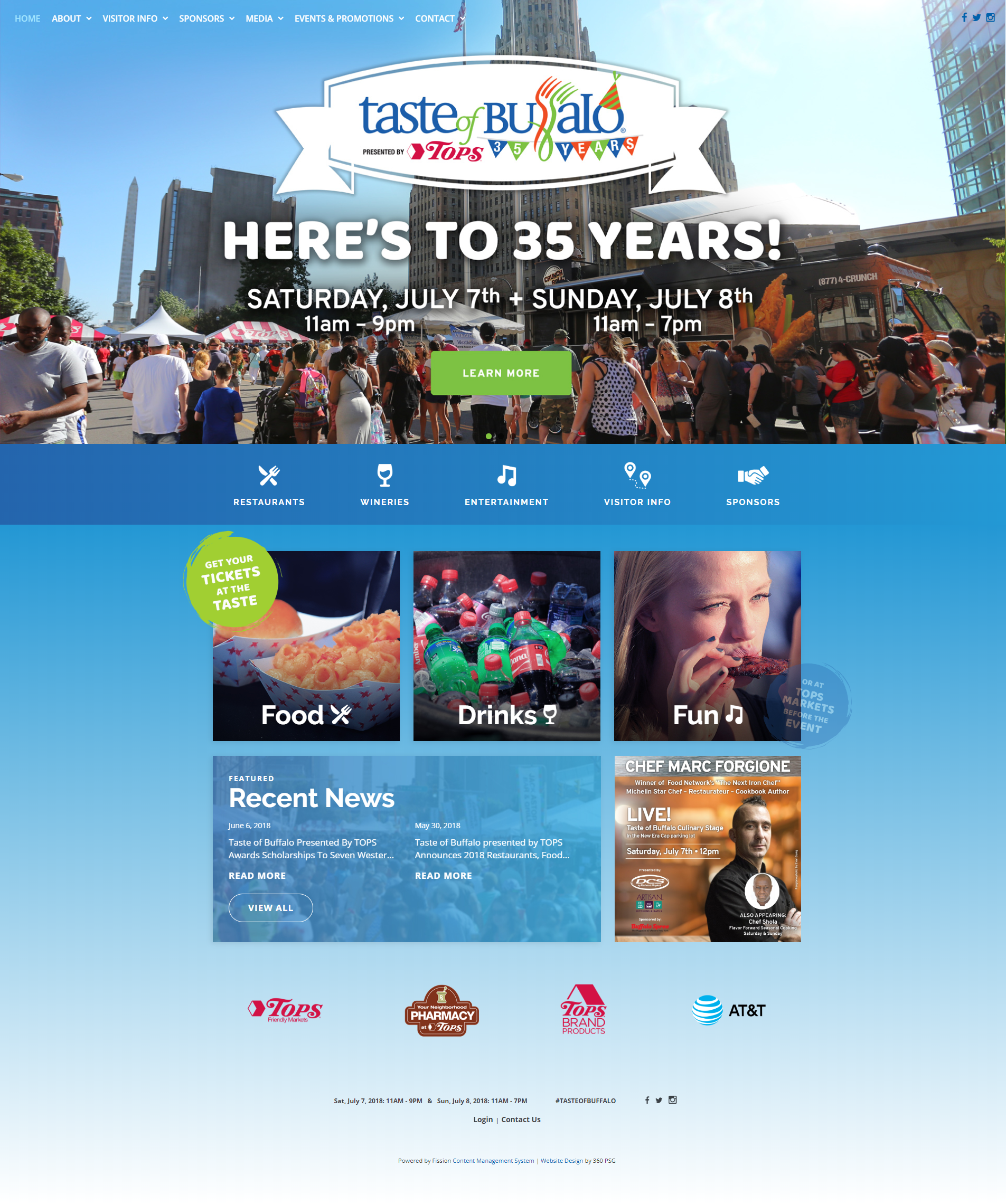 For a look at some of our other recent favorites, check out:
Inspired? Get Started on a Custom Web Design Today!