360 PSG's Favorite Web Projects: Summer 2018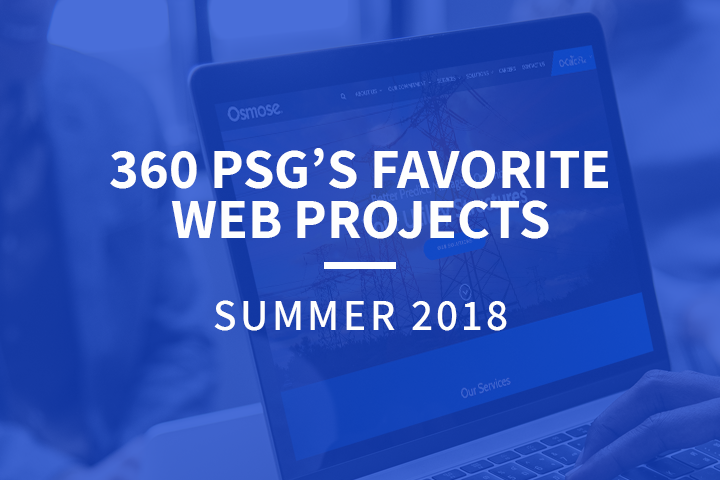 We've made it to summer 2018! Our team has been busy launching, posting, writing, designing, supporting and managing numerous projects this season. It's nice to take a step back and revisit the great client work and successes we've brought to the web. While website launches are only a portion of what we do over at 360 PSG, we put a lot of time and creativity into each project. Here are five of our top web projects from spring '18:
5. Homeland Movers
When you're moving, you don't really have the time or energy for extra things to worry about. Our goal in designing a website for Homeland Movers was to make it as easy as possible for their customers to hire them. As professional household movers in Brooklyn, New York who take customer service very seriously, user experience was vital! Whether your move is local or long distance, their new custom website explains each process along with a request for an estimate. They're ready to get moving!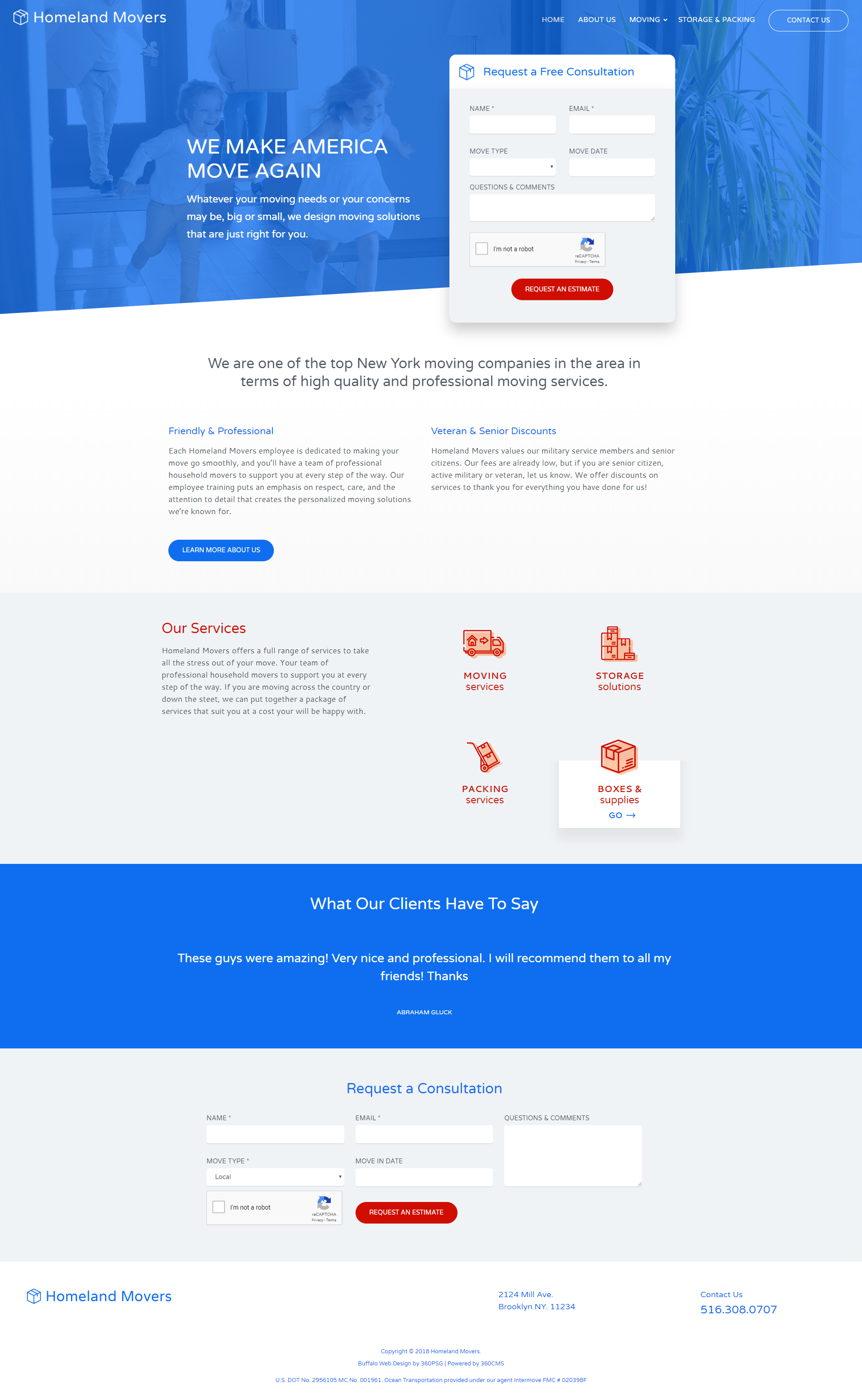 4. Clued Inc.
Clued Inc. discovers how your business functions by assessing your employees and the culture of your company. For a company strives to enhance operations for business owners, their website should reflect such care and expertise. Clued Inc. is innovative and uses a holistic approach to their strategies which we made sure to keep in mind when designing the layout of the website. Now they're ready to transform more businesses.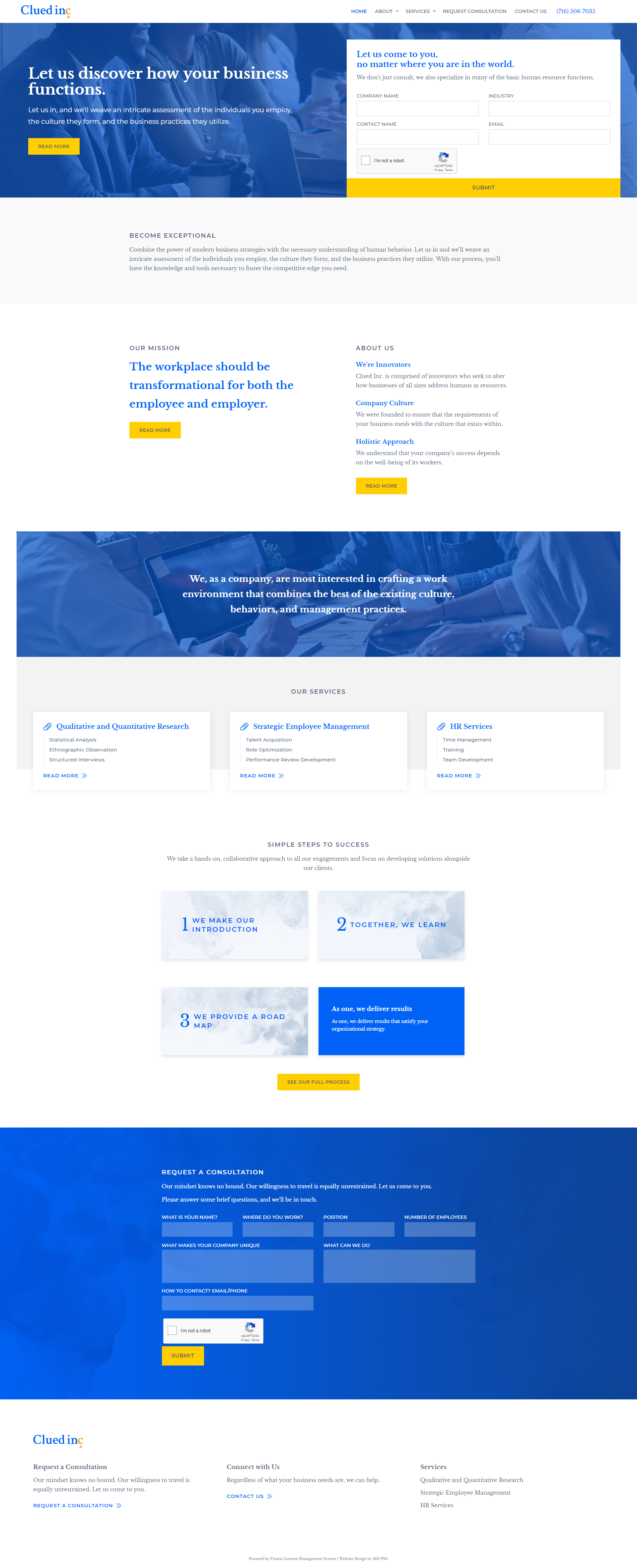 3. Just For Kids
It's always fun to design a site using bright purple and orange! Just For Kids offers before and after school programs to select school districts in Western New York with a focus on enrichment and engagement. Our focus was on making the website look modern and colorful, but with all the necessary info for parents looking to get their kids into a great school program. Just in time for the new school year, their redesigned website showcases their unique programs in a fun and effective way (and we had fun creating it)!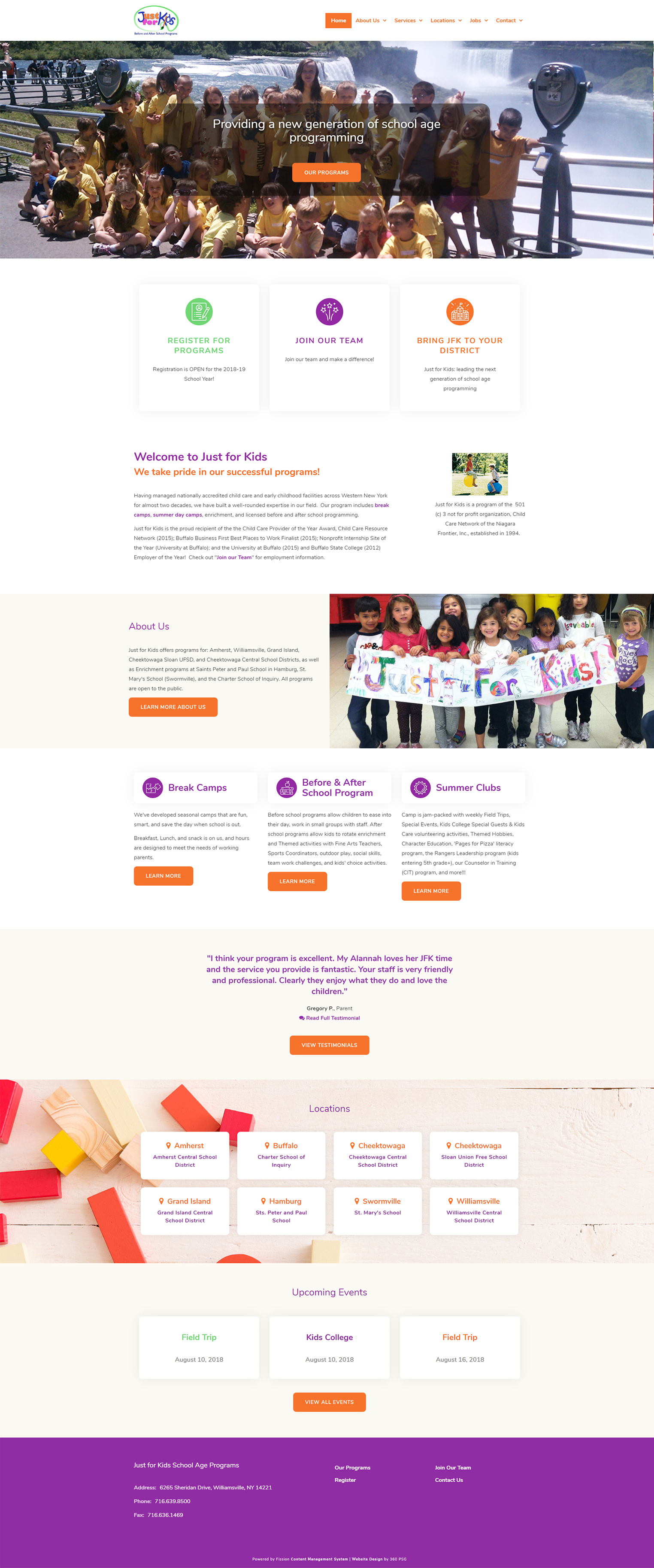 2. Osmose Utilities Services
Making a grid more reliable to serve its community is an important task. Osmose Utilities Services is a team of field technicians, engineers, scientists and experts working to provide safe, reliable solutions to structural issues involving steel, wood and more. We love Osmose's commitment to protecting infrastructure and wanted to show that in addition to showcasing their services.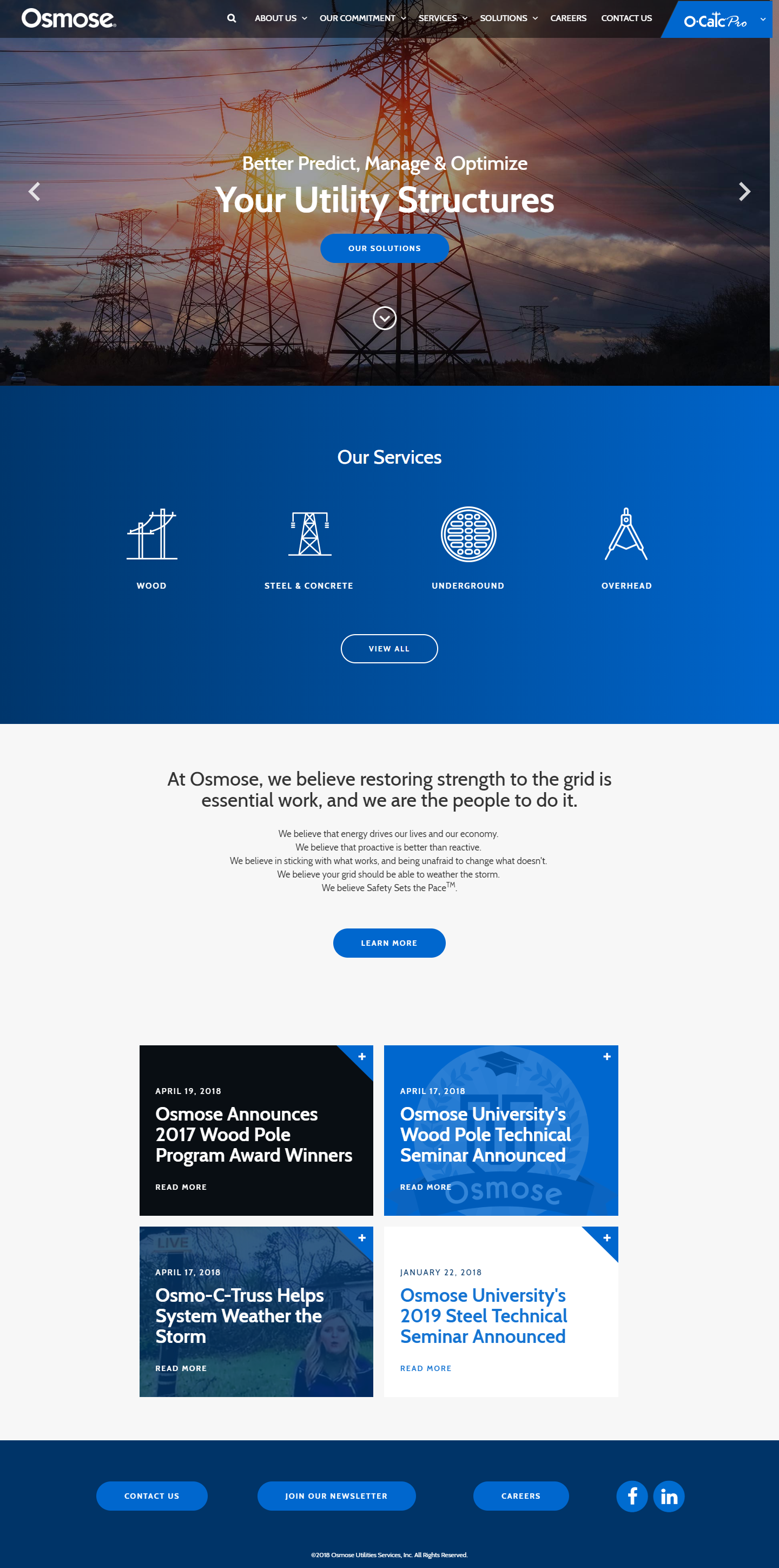 1. Pusateri Consulting
Pusateri Consulting and Training is a boutique sales consulting firm that helps organizations and individuals know, price and sell their value. We set out to design and implement an eye-catching custom layout for Pusateri that shows they understand the meaning of value. Powered by Fission CMS, their new website offers an invaluable resource for their current and prospective clients looking to find their value.

For a look at some of our other recent favorites, check out:
Inspired? Get Started on a Custom Web Design Today!